"Success is failure
turned inside out!
Failures as disruptors always have opportunities
if you have the entrepreneurial spirit."
Felicia Twumasi
FELICIA TWUMASI is the founder and Chief Executive Officer of Homefoods Processing and Cannery Limited and the Managing Director of Homesense Limited. She is a graduate from the Kwame Nkrumah University of Science and Technology, Kumasi, Ghana; Harvard Business School, Boston, USA and member of Stanford Institute of Innovation in Developing Economies, SEED.
Her motivation to start her own business began at an early age, when she attended a Convent School in Elmina in the Central Region of Ghana. Realizing that many of her friends dropped out of school when their father died, Felicia vowed to herself that one day she must be financially and economically independent to avoid a situation of subjecting her own children to the misfortune of lack of formal education. Hence, her passion to engage and train women out-growers to become trade partners of HFPCL, thereby, empowering them to give better lives to their families.
In the beginning, her own family could not fathom how a young university graduate would want to sell palm oil, which many Ghanaians consider a product for unskilled traders to manage. However, due to her determination and perseverance despite low patronage at the time, her dreams became a reality. She has a very unusual ability to go through difficulties with ease and this reflects in her famous quote ''all challenges have solutions except death''.
After ending a teaching career that lasted over a year, she then set up what is now Homefoods Processing Cannery Limited.  Taking advantage of the emerging business climate of the free market system in Ghana at the time. HFPCL was incorporated on the 3rd of August, 1995 with a stated capital of (USD500), which has been able to build and sustain the company for the past 27 years in highly competitive, discrete and identifiable local markets and abroad from USD500 to a multi-million USD over the years in revenue.
This motivation has led her to steer Homefoods Processing and Cannery Limited to be the multimillion dollar company that it is today, a landmark which earned her a place in the International WHO'S WHO of Professionals in August 2009.
In 2009, when Europe and America plunged into recession, the export business dropped significantly, however, instead of sitting on the fence and blaming everyone; Felicia led her organization to add new products to the product lines and sailed steadily through the tides whilst propelling the business from small scale to a medium scale status.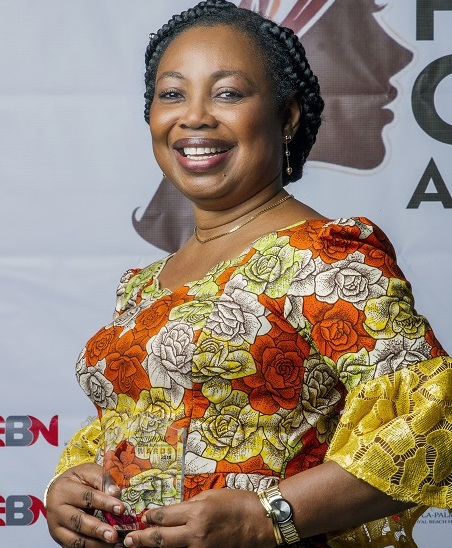 Homefoods core business is linked to improving Nutrition, Health, Agriculture and Productivity. Homefoods supply chain starts from the farm gate with more than 5,000 cooperative members as women and counting, over 70 employees nationwide and counting to a global distribution channel. Felicia has built a sustainable AGRO business based on a reliable and transparent value chain, fair pricing and concern for environmental, social and cultural values.
Felicia has the ability to separate personal and business challenges and juggle between social, business and family demands with deftness. This explains how a single parent has been able to have time for her family and friends while maintaining an atmosphere of excellence and order in the office. She has been able to achieve this by her unique ability to rely on trusted team idiosyncrasies, thus, allowing her team to devise solutions to improve on their competencies irrespective of her being an independent thinker. She believes in multilateral cooperation rather than unilateral action when it comes to decision making.  As a seasoned traveler, the advent of technology age bridges the gap of distance and helps balance business and family life wherever she is.
She is a visionary and an architect when it comes to strategies. Having gone through an array of business challenges, she has acquired flair and immeasurable capacity to configure and coordinate multimarket activities based on competitive advantage and experience from existing products.
Felicia believes that "success is failure turned inside out!  Failures as disruptors always have opportunities if you have the entrepreneurial spirit."
Felicia Twumasi, and indeed Homefoods, are well on their way to leaving a lasting legacy in food processing and production. Imbibed with a desire to supply West Africans abroad with the flavour of the region; Felicia embodies everything that we typically associate with femininity.  Beginning from the humble surroundings of her kitchen table, she has nurtured Homefoods and watched as it has grown over the past 27 years into this multimillion dollar company.
Felicia is an exceptional individual and can be described as the epitome of entrepreneurship. She is a perfectionist who sets very high standards in her business relationships which usually develop into partnerships.  Her high standards have been translated into her organization resulting in several local and international awards. Working to instill the same courage and ambition in her fellow Ghanaians her coaching leadership skills by empowering local female farmers by teaching them the business savvy methods that have led to her many successes.
AFFILIATIONS

Beneficiary of EMPRETEC Ghana Program
Director on the Board of EMPRETEC
Member of Association of Ghana Industries
Member of the Ghana Chamber of Commerce
A member of The Export Promotion Council
The West African Trade Hub
Board Member, Women Thrive – An Advocacy Group, Washington DC, USA
Member of Global Trade leaders Club.
Panelist for AGOA in Washington DC 2010, Chaired by Hilary Clinton.
Panelist for AWF in New York,2018
Road Safety Ambassador 2018
AWARDS

The Otherways, Top Quality Customer Satisfaction Aptitude Seal for High Quality Performance & Best Customer Satisfaction, Switzerland, 2007.
National Export Achievement Award (Silver Award Winner), 2007
National Export Achievement Award (Golden Award Winner), 2008
UNTACD Nominee for Entrepreneur Woman of the year,2009
4th Ghana-Africa Business Award (Silver Award Winner), 2009
GOLDEN Award for Business Prestige, Geneva, 2009
Silver Award (9th Ghana-Africa) Business Award 2012
Silver Award for Gari Export 2012
Silver Award for Export Achievement with a Citation 2012
Ernst & Young Finalist, Entrepreneur of the Year, West Africa 2014
Millennium Agribusiness Award London, 2014
MIGPS (Made in Ghana Product Services) Award Agro-Processed Palm oil of the year 2015
African Brand Leadership Merit Award, 2016
African Best Premium Food Company,2016
TWARM (The West Africa Region Magazine) Award ,Business Leadership,2016
TWARM Award ,Business Innovation in the Food sector,2016
TWARM Award, Best Indigenous food in West Africa,2016
Ghana Entrepreneur & Corporate Executive Awards, Agro Industry Entrepreneur of the Year 2016
Agro Exporter of the year Ghana National Chamber of Commerce Industry 2016
International Food and Beverage Award, Spain 2017
The Business Executive's Most Outstanding Female Entrepreneur, 2018
CELD's Africa Impact Leadership Award, 2018- Agricultural Development Category
Amazons Watch Magazine Blue Ribbon List of Top 50 Women in Business and Governance, New York 2018
The Homefoods Journey
The idea of a company was conceived on a kitchen table with one staff in a rented house. With a big dream to create, build and establish a food processing industry fusing flavors and spices around the world and the sole mission to focus attention and creativity on food ingredients to food industry, homes and individuals, food ingredients they absolutely want and need.
The company was incorporated in 1995 with a vision to focus and engage in processing and packaging of various types of ethnic foods for the export market.
The company has also engaged in the importation of partly processed food items from all over the world for re-processing and packaging, to suit both domestic and international markets.
Homefoods has been in business since 1995 mainly in export of red palm oil and other ethnic foods to Europe, America, South Africa, Equatorial Guinea and the Gambia. In Europe alone and in Britain in particular, Homefoods was able to keep 70% market share in the Red palm oil business for nearly 17years under the brand name "BLUE BAY".
Community Impact
"My joy is seeing these women exhuming happiness in the form of confidence and dignity."
Homefoods has provided financial support to street children by creating scholarship schemes that enable needy children to attend various schools, and as a result of our social intervention these children have come back to work for the company in various capacities.
As a condition for our suppliers, Homefoods admonishes its suppliers not to use child labour. Infact, Homefoods will unequivocally not purchase supplies from any agro group association that resorts to the use of child labour.
The company has also embarked on a concerted effort to employ single women heading households as factory workers. This has empowered the women to assume responsibilities which they would otherwise not be capable of as they are paid above the national minimum wage.
As a result of our cooperative scheme of over 5000 women suppliers of agro- products, we have been able to facilitate a ready market for them over the past 27years which has impacted their lifestyles such as; good nutrition and  access to good health and good education for their children. This economic empowerment has resulted in their self-confidence and self-dignity. To them self-confidence and self-dignity is wealth
Lectures in CEIBS(China European Business School), GIMPA (Ghana Institute of Management & Public Administration) has been a philanthropic job, and is my joy to impact and inspire other aspiring Entrepreneurs especially women who want to be economically independent.
Innovative Approaches and Future Plans
As a result of Homefoods' innovative business ideas and technical assistance from Food Research Institute, the company has successfully developed ready-to eat  and ready-to cook product lines such as  groundnut (peanut) soup, fava soup and other line recipes that reflect indigenous Ghanaian and West African tastes that are sustainable for a longer shelf as  more and more women enter the job market.
We have also embarked on using the derivatives of the Palm Oil into food grade products such as margarine and non –food grade like soap, glycerin and detergents. Trial production of the soap started this year and hope by the next 2 years full production of these innovative products will be place.
In five years to come, the company would have embarked on our Expansion, Modernization and Diversification project on our five acre land acquired years ago.  The project has been named "THE HOMEFOODS CORRIDOR FOOD VILLAGE" a 15 year intellectual odyssey by the CEO (MS Felicia Twumasi) with diversified business entities, which will enable all initiatives to converge, backed by resources, and professionals, who will formulate and implement activities and businesses that lie within the corporate hierarchy. The role of each expert is to enable us all and sundry (from the farmer to the good infrastructure, to the logistic companies, to the security institutions to mention a few) to converge on this corridor, to enhance the food security and the health of the nation. This will ensure a sustainable legacy for posterity.
In the next ten years we hope to go global. Having business offices in the sub region, the rest of the African continents, Europe and the Americas.  The strategy will be franchising or establishing branches run by local experts backed by expats food scientists from Homefoods and beyond.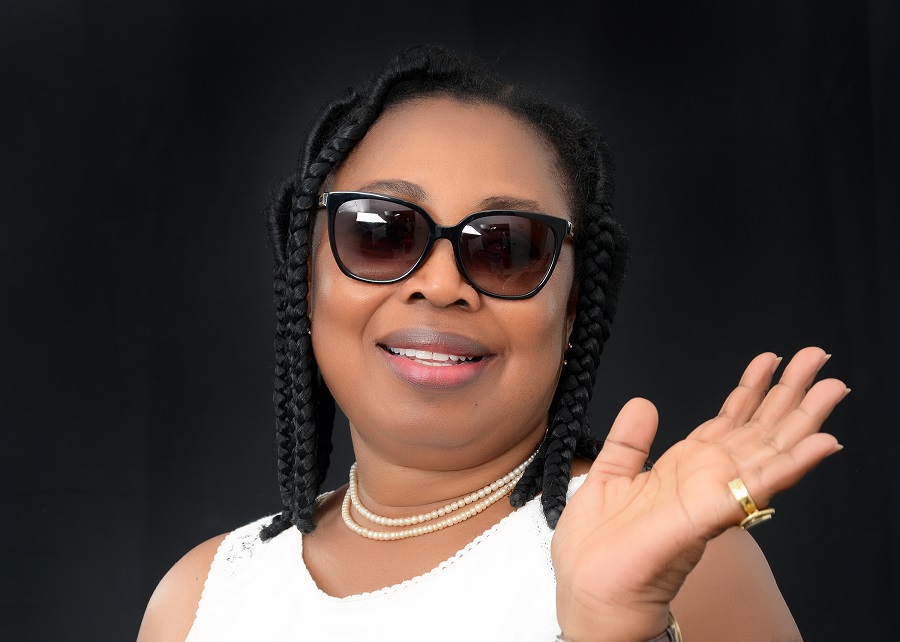 Let's Talk

Home